Meet the professionals who can help you
We help individuals and families pursue their ideal retirements.
In Japanese, "kai-zen" means "continuous change for the better" and starts from the belief that we all have limitations that may hinder us from achieving our goals. When clients engage with Kaizen Financial Group, Albert Lalonde and his team help them to identify their weaknesses and strengthen their foundations. Then the Kaizen team helps to improve clients' financial lives by developing a personalized O.W.N. Your Retirement program.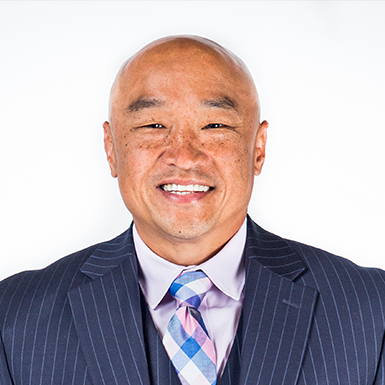 Albert Lalonde
Financial Planner, Investment Advisor Representative
Albert is focused on helping clients work toward their retirement dreams through a well-thought-out financial strategy for retirement.
Albert was inspired to join the financial services industry in 2001, after watching his parents navigate their own retirements without anyone to properly guide them. He became an independent advisor in 2005, partnering with a colleague to establish a complete financial planning firm that embodied the ideal of placing clients' best interests first. When his former partner decided to relocate the firm in 2012, Albert chose to remain nearby for his clients and founded the Kaizen Financial Group on those same investor-first principles.
As a fiduciary, Albert adheres to a comprehensive approach when providing investment advice and creating financial plans. He believes education is a vital component when making retirement decisions, and he frequently offers workshops and educational seminars on retirement-related topics.
Albert has passed the Series 65 securities exam and holds an insurance and health license. He has also completed certified courses on estate and tax planning; however, he does not provide any legal or tax advice. Albert graduated from Montana State University, where he earned two Bachelor of Arts degrees. He was a three-time College All-American in wrestling and also qualified for the 1992 Olympic wrestling team trials.
Albert resides in Washington Township, Michigan, and enjoys the outdoors, extreme sports and physical fitness training. As former head wrestling coach for Lapeer East High School, he feels everyone should have some type of coach or advisor to help them attain the dreams and goals they set for themselves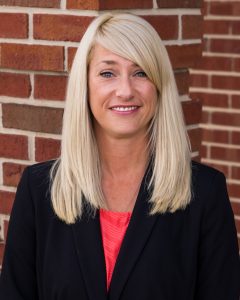 Angela Edmonds
Director of Business & Family Relations
When it comes to working with clients, Angela pays close attention to detail. She has seen firsthand the benefits of creating a sound financial strategy — and the ramifications of not having a strategy at all. She is passionate about helping clients and coordinating their financial relationship with the firm.
Prior to joining Kaizen Financial Group, Angela worked as an assistant head teller at Standard Federal Bank before moving on as assistant operations manager at QPS Printing. Her extensive experience in office operations and customer relations is evident in her approach to serving clients.
Angela resides in Commerce Township with husband Charles, son Easton and their English bulldog, Betty. They enjoy spending summer days on the lake with friends and family, as well as attending music concerts and sporting events throughout the year.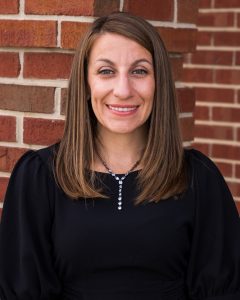 Renee Russo
Marketing & Service Coordinator
Renee's attention to detail and love of working with people led her to her role with Kaizen Financial Group, which she joined in 2013. She is responsible for service and administration of new clients, processing paperwork and maintaining current client accounts.
Renee holds a Michigan life insurance license. She also holds a Bachelor of Arts degree in Nutrition & Food Science from Wayne State University, as well as a Master of Management degree from Walsh College.
Renee and her husband, Anthony, often find themselves tackling new house projects. She also enjoys spending time at the family cottage in Port Sanilac as well as spending time with her extended family.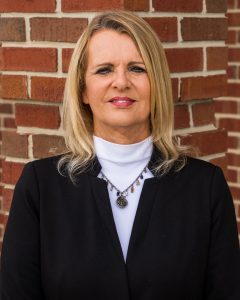 Julie brings over 30 years of bookkeeping experience to the Kaizen Financial Group team. Before joining the firm, she spent most of her career working as the personal assistant to the chairman/owner of an automotive engineering company.
Julie grew up in Shelby Township, Michigan, and now lives in Washington Township with her husband, Michael, and two dogs, Sammy and Harley. When she's not working, she enjoys golfing, knitting and sharing good times with friends and family.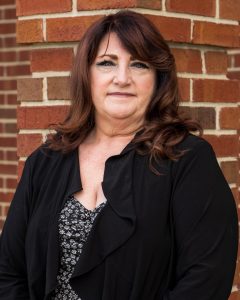 Deborah Randazzo
Client Service Coordinator
Debby brings many years of experience to our team at Kaizen Financial Group. She has several years of experience working for a financial planning group as well as other office assistant experiences.
Debby lives with her husband, Dean, daughter, Angel, their dog, Daisy, and two cats, Rocky and Baby Kitty. Obviously an animal lover, she enjoys rescuing kittens and spending time with her dog, Daisy, in the back yard gardening and spending time outside with family and friends.
When she can, Debby enjoys following wheelchair basketball. She and her daughter, Angel, have been known to follow wheelchair basketball teams all over the country to watch them play. It's a passion they share together as well as their favorite charity.
Cory Hamlin
Associate Advisor
Cory has always known from a young age that he wanted to be in the financial industry. Growing up in Shelby Township he learned from his parents how to treat people with respect and work hard. He is following in the footsteps of his grandfather who was in the financial industry for over 20 years. Cory is an advisor with a fiduciary responsibility; it is his pleasure to educate his clients on financial planning and to make sure they are on track for a fruitful and successful retirement. Cory currently holds an insurance and health license, and is actively pursuing a Series 65 securities certification.
Cory currently lives in Utica with his girlfriend, Vivian, and dog, Bailey. He went to Eisenhower High School and was an honor roll graduate of Oakland University with a wealth management specialized finance degree. While in college Cory was a manager of a casual dining restaurant for nearly 5 years where he showcased the value of a job well done and his team leadership skills
Cory shares his hobbies with his family, friends, and clients. Attending baseball games is his ideal way to spend a fun night, and he hopes to one day see all 30 MLB stadiums. Baseball has always been a part of Cory's life, he was team captain and for seven years he played on school and travel baseball teams. His coaches and teammates were a huge influence on his desire to learn how to win as a team. Cory is also an avid golfer who enjoys hitting the links as much as he can. Sharing a laugh with others and learning the value of persistence makes golf his favorite hobby. Working together to accomplish a goal was an idea Cory preached at a young age and makes him proud to be a financial advisor.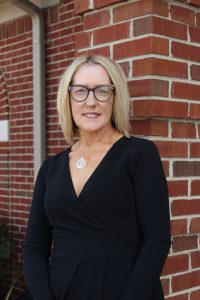 Pam Bashaw brings 25 years of office experience and customer service to our team at Kaizen Financial Group. She served as an Administrative Assistant to a local Realtor/Appraiser before moving to her role as a receptionist at her church. Pam loves working with people and is excited to be a member of the team.
Pam lives with her husband Curt and two of her children: Brendan & Amanda. They have 2 dogs; Gibson & MJ and three cats; Lexi, Gabby & Cricket.
When Pam is not working, she enjoys spending time with her grandson, going to the gym and being with family. 
Kaizen Financial Group's Story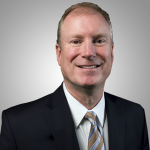 MICHAEL BINGER, CFA®
President
Gradient Investments, LLC
Mr. Binger is the President of Gradient Investments. He has been with Gradient Investments since 2012 and has more than 30 years of total investment management experience. Mr. Binger's prior roles include managing multi-billion dollar investment products for a large institutional asset manager. He graduated with a bachelor's degree from the University of Minnesota and is a CFA® charterholder. We believe that he brings a depth of market experience that is rare within the industry and has been a featured contributor with several media outlets including CNBC, Fox Business, Barron's, and The Wall Street Journal.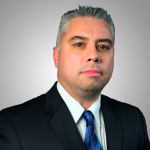 JEREMY BRYAN, CFA®
Senior Portfolio Manager
Gradient Investments, LLC
MARIANN MONTAGNE, CFA®
Portfolio Manager
Gradient Investments, LLC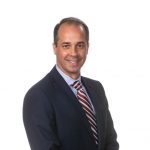 KEITH GANGL, CFA®
Portfolio Manager
Gradient Investments, LLC​
Mr. Gangl is a Portfolio Manager for Gradient Investments. He joined Gradient Investments in 2018 and has over 20 years of total investment management experience. Prior roles include portfolio management for a large institutional equity firm, where he managed several billion dollars of assets. Mr. Gangl has been featured in media publications such as Investor's Business Daily, Bloomberg, and Yahoo!. He graduated with a bachelor's degree from St. John's University, MBA from the University of St. Thomas, and is a CFA® charterholder.
This endorsement of Gradient Investments, LLC is provided by an investment advisor who refers clients to Gradient Investments, LLC.  A conflict of interest exists because this investment advisor receives a portion of the annual management fee charged by Gradient Investments, LLC, based on the assets under management of this investment advisor's clients. This endorsement could assist in the investment advisor increasing the assets placed with Gradient Investments, LLC, and therefore their compensation. These investment advisors are not affiliated with or supervised by Gradient Investments, LLC.